Information On New Jersey Premises Liability
Presented by a New Jersey Personal Injury Attorney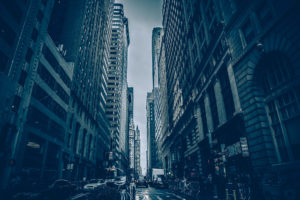 The term "premises liability" is a broad one. Essentially, it is the area of New Jersey law that holds the person in control of a building or other NJ property responsible for injuries that happen in or on that property. The most common claim under premises liability relates to injuries received when a person slips or trips and falls. While slip and fall accidents are a common cause of injuries, New Jersey premises liability can also include:
Injuries caused by falling objects such as store displays
Injuries due to inadequate snow and ice removal
Falls on debris in the produce department of grocery stores
Parking lot problems, including potholes and broken pavement
Assaults encouraged by the failure to provide adequate security
Automatic door malfunctions
Elevator problems, such as floor-to-floor connections that are not level
Defective steps
Poor lighting
Loose or missing banisters or hand rails
Collapsing ceilings or furniture
Sports injuries
Playground injuries at day-cares or schools
Dog bites
Animal attacks
Negligent supervision of employees
Accident resulting from talking on a cell phone
These accidents often result in fractures of ankles, wrists and arms. Leg and knee injuries are frequent, as are tears in the ligaments of the knee, especially the meniscus. Back injuries and sprains also are common. Some injuries require invasive surgeries, while other injuries require arthroscopic procedures.
Prompt legal advice from an experienced New Jersey personal injury lawyer is important in making a successful New Jersey premises liability claim. If your injury took place on government property, you have only 90 days to give notice of the accident or you will not be able to recover for your injuries. In all cases, a prompt, thorough investigation is essential in order to learn all of the facts to support your claim. Unnecessary delays can be harmful to your case.
Larry M. Pollack, Esq. is a New Jersey personal injury attorney who has handled numerous premises liability cases. He has the expertise and the resources to make a thorough investigation of all of the facts surrounding your claim, and will leave no stone unturned when preparing to file your case. If you have been injured on someone else's property, New Jersey personal injury lawyer Larry M. Pollack will help you get justice for your injuries.