Services Provided by NJ Personal Injury Lawyer Larry M. Pollack, Esq.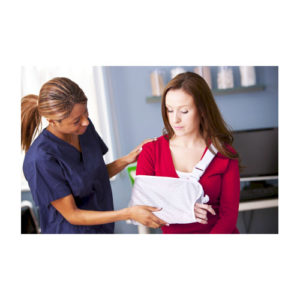 The New Jersey personal injury law firm of Larry M. Pollack represents injured individuals and their families in cases involving:
Nursing Home Negligence
Personal Injury
Premises Liability
Medical or Legal Malpractice
Auto or Motor Vehicle Accidents
On-the-Job Injuries
Pedestrian Injuries
Wrongful Death
Larry M. Pollack, Esq. is a NJ personal injury lawyer and a New Jersey auto accident lawyer who has a track record of helping clients to recover damages for the injuries they have suffered as the result of someone else's negligence. This includes injuries caused by a motor vehicle accident, a workplace accident or an accident involving premises liability. Compensation for your injuries may include recompense for such costs as medical bills, lost wages, property damage and pain and suffering.
Larry M. Pollack, Esq., a New Jersey workers compensation lawyer, has appeared regularly in workers' compensation matters in the districts located in the counties of Bergen, Essex, Hudson, Passaic, Morris, Middlesex and Union, New Jersey. His practice includes representation of clients in the areas of
New Jersey personal injury and worker's compensation cases can be difficult. These types of cases frequently involve complex legal, medical or technical issues, and you need a NJ personal injury lawyer who understands:
The mechanics of car crashes and the injuries that are expected to follow
The rehabilitation needed for workplace injuries
The distinction between accidental injuries and naturally occurring medical conditions
The complex interplay between no fault insurance, workers compensation, health insurance and liability insurance
You also need a New Jersey workers compensation attorney that can stand toe-to-toe with the insurance companies who are working to limit their exposure and increase their profits at your expense. The insurance companies often refuse to grant victims access to adequate medical care. These companies will hire attorneys whose job it is to fight – and fight hard – to keep you from receiving every dollar you are entitled to receive.
If you have been injured on the job or on another person's private property, you need NJ personal injury lawyer with the skill and experience to successfully pursue your claim. Larry M. Pollack, Esq. has more than 25 years of  representing the victims of injuries, and has satisfied many clients. Many attorneys – even those from large firms – also come to him to assist them with their own cases.
Contact Larry M. Pollack, an experienced New Jersey workers compensation attorney today for a free, no obligation consultation.